Incipio Bids $177M for Skullcandy
Friday, June 24, 2016
Share this article: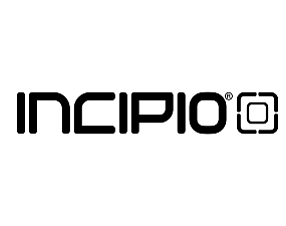 Incipio LLC, an Irvine-based maker of cell phone cases and other mobile device accessories, has bid $177M for Skullcandy Inc.
Park City, Utah-based Skullcandy, a publicly-traded company with ties to Orange County, makes headphones, earphones and video gaming products under the Skullcandy and Astro Gaming brands.
Incipio plans to pay $5.75 per share in cash, a 29% premium over Skullcandy's closing share price on June 22. The deal will be financed primarily through a new senior credit facility with Monroe Capital Advisors LLC and Wells Fargo Bank.
The transaction is expected to close in the third quarter of this year.
Skullcandy said in regulatory filings that it has until July 23 to solicit other bids for its company.
"We have long admired Skullcandy's culture of innovation and ability to create pioneering audio experiences with quality and style," Incipio Chief Executive and Founder Andy Fathollahi said in a statement. "Skullcandy and Astro amplify our dynamic mix of products and brands, while bolstering the technical and operational capabilities that serve as the foundation of our platform. The team at Skullcandy and its international presence will also allow us to accelerate the global impact of our multi-brand offense."
Incipio in January sold a minority stake to New York-based private equity investor Goode Partners LLC on undisclosed terms. Fatollahi at the time described Goode Partners as having "extensive experience in high growth consumer strategies and will be a great asset in helping us carry out our core business objectives, including support in identifying and executing future acquisitions."
Incipio has bought four other companies since Fathollahi founded the company in 1999 with a $500 loan from his parents—it bought Chino-based Incase Designs Corp. in September; ClamCase LLC in Michigan in June; speakers specialist Braven LC in 2013; and Tavik Industries LLC in 2012.
Rick Alden founded Skullcandy in 2003 in San Clemente, and moved it to Park City in 2013. Alden also co-founded San Clemente-based Stance Inc. in 2009 with Jeff Kearl.
Skullcandy's chief executive, Hoby Darling, previously served as an executive at Costa Mesa-based clothing and accessories company Volcom Inc., among other positions.