Cuts at PIMCO
Thursday, June 16, 2016
Share this article: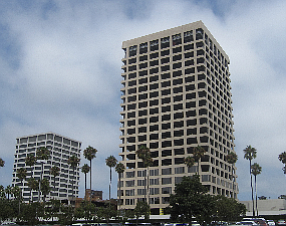 Newport Beach-based asset management firm Pacific Investment Management Co. has cut 68 jobs, or about 3% of its 2,300 workers companywide, and is offering voluntary severance to certain U.S. employees, according to an internal company memo obtained by numerous news outlets.
The memo, which is signed by PIMCO President Jay Jacobs, Chief Executive Douglas Hodge and Chief Investment Officer Daniel Ivascyn, also said a PIMCO team dedicated to dividend-income strategy will be eliminated. PIMCO plans to transfer six dividend-income funds totaling about $260 million in assets to Research Affiliates, an asset management firm in Newport Beach that manages about $160 billion in assets.
The funds leaving PIMCO amount to less than 1% of its managed stock assets, the company said.
The cuts are part of "a series of steps to ensure that our business is better structured to serve our clients in this fast-changing asset management industry landscape," the memo said.
The cuts come about two years after its co-Founder and co-Chief Investment Officer Bill Gross left the firm after reports of a year of infighting with former Chief Executive Mohamed El-Erian.
Gross joined investment advisor Janus Capital Group to create the Janus Unconstrained Bond Fund, which grew from $13 million to $1.5 billion, helped along by $700 million of Gross's own money. Gross opened his new office a few blocks from PIMCO's Newport Beach headquarters.
El-Erian is now an adviser to Allianz, the international financial services firm and PIMCO's parent company.
PIMCO has seen net asset outflows since Gross left in 2014, total assets under management fell to $1.5 trillion in March 31 from its peak of $2 trillion three years ago.
The company is among Orange County's largest employers with an estimated 1,300 employees here.