Ubiquity to Spin Off Production Work
Tuesday, June 7, 2016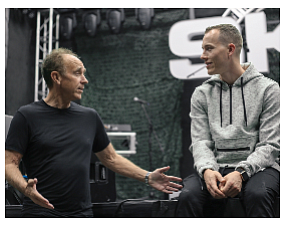 Irvine-based Ubiquity Inc., a technology-focused media company, will spin off its Ubiquity Studios.
Ubiquity Studios has traditional production services as well as the capability to broadcast using virtual reality. It's in the process of developing mixed reality, the merging of real and virtual worlds, and holographic content as well, according to Chief Executive Chris Carmichael.
Ubiquity Studios recently became the home of SKEE TV, DJ SKEE's cable-TV show on Fuse, which gives viewers access to musical artists, athletes, celebrities and cultural tastemakers with exclusive interviews and live performances. The show is seen in more than 70 million homes, according to Carmichael.
DJ SKEE is an entrepreneur and digital pioneer who founded the digital broadcast platform, Dash Radio.
As part of this spinoff, SKEE TV is launching its first virtual reality programming with Vantage.TV, which recently partnered with the organizers of the Coachella music festival for Coachella VR, according to DJ SKEE.
Ubiquity Studios contain more than 30,000 square feet of digital production space and amenities.