Montage's Pendry in Baltimore Named
Sunday, June 5, 2016
Share this article: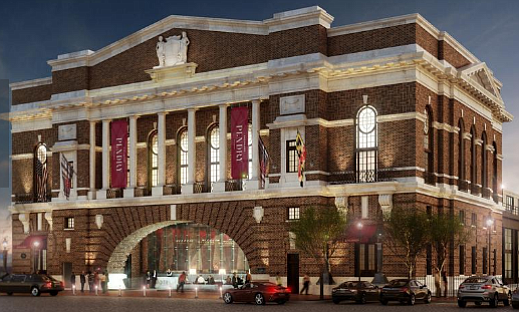 The Baltimore hotel Montage Hotels & Resorts will run under its Pendry brand has been named Sagamore Pendry Baltimore.
Irvine-based Montage manages high-end resorts that include Montage Laguna Beach. It launched the Pendry division in 2014 to operate boutique urban hotels.
Its first Pendry is to open this year in San Diego and Baltimore's, scheduled to open in 2017, is the second.
Sagamore Development Co. LLC is building the $60 million, 128-room project at the end of Recreation Pier in the Fells Point neighborhood of Baltimore, a waterfront area undergoing redevelopment.
Under Armour Inc. founder and Chief Executive Kevin Plank runs Sagamore. Plank said he wanted a "world-class operator" for the hotel; the Business Journal reported Montage being named manager in November.
War Horse LLC, owned by Plank's brother Scott, is a partner in the project.
Plank has several projects ongoing in and around Under Armour's Baltimore base that include Sagamore Spirit, a distillery which debuted its first whiskey in May. Plank said the hotel is partly meant for guests of Under Armour, which is across the harbor from Fells Point.
The neighborhood, established in 1763, was a major point of entry for U.S. immigration. The pier was built in 1914 and became a social gathering site for Baltimore residents.
Sagamore Pendry Baltimore will have a whiskey bar, restaurant, outdoor pool, and about 10,000 square feet of meeting space.