Kia, Hyundai Aid UCI Power Program
Friday, June 3, 2016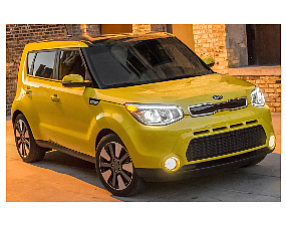 Irvine-based Kia Motors America Inc. and Chino-based Hyundai America Technical Center Inc. will work with the Advanced Power and Energy Program at University of California-Irvine.
The partnership will examine the potential of hybrids and all-electric vehicles to help the state mange its power grid. Kia will provide six Soul EV electric vehicles to the university for the work.
Kia Motors America is the marketing and distribution arm of Kia Motors Corp. and part of Hyundai Motor Group, both in South Korea.
Power grid operators face increasing difficulties in managing variability of supplies as the amount of solar and wind energy on the state energy grid increases, according to Will Decker, a spokesperson for the program at UCI.
"This project will investigate how smart charging might be deployed and how it might support UCI's own grid as well as the state grid," he said.