MemorialCare Taps Finance Execs
Wednesday, July 27, 2016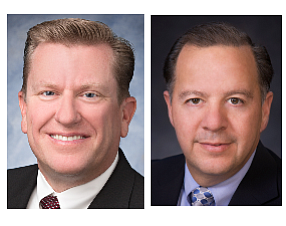 Fountain Valley-based MemorialCare Health System appointed a pair of financial executives for its Orange County hospitals.
MemorialCare named Aaron Coley chief financial officer and Adolfo Chanez executive director of finance and controller for Orange Coast Memorial Medical Center in Fountain Valley and Saddleback Memorial Medical Center in Laguna Hills.
Coley has been with MemorialCare since 2000; his positions include serving as the nonprofit health system's vice president for finance and decision support.
Chanez, a certified public accountant, had served as Saddleback Memorial's chief financial officer since 2010.
MemorialCare's other business units include doctors' groups and outpatient clinics as well as hospitals in Long Beach.