First Chief for Dana Point DMO
Wednesday, July 27, 2016
Share this article: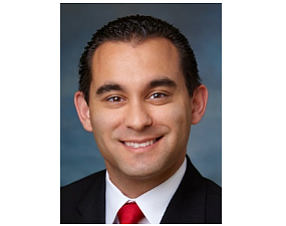 Visit Dana Point named Sean Keliiholokai executive director, effective in mid-August.
The group is the recently formed destination marketing organization for the city. Such organizations typically promote cities or areas for tourism and business.
Other local destination marketers include Visit Anaheim, Visit Laguna Beach, Visit Huntington Beach, Visit Costa Mesa, Visit Buena Park, Newport Beach & Co., and Orange County Visitors Association.
Visit Dana Point was started in May by the city's four largest hotels— Laguna Cliffs; DoubleTree Suites by Hilton-Doheny Beach; Monarch Beach Resort; and Ritz Carlton, Laguna Niguel—and is funded by a $3 bed tax that raises about $1 million a year from those properties.
The city manager's office administers the funds, and the City Council must re-authorize the Tourism Business Improvement District annually.
Laguna Beach Cliffs General Manager Jim Samuels, who serves as Visit Dana Point's board chairman, said in June the group wanted to hire a chief by the end of summer.
Keliiholokai previously handled sales and marketing for the direct marketing organization for Ontario, Calif., and held sales positions at Disneyland Resort, Marriott International and the Hyatt Regency Orange County.
He holds a master's in hospitality administration from University of Nevada-Las Vegas and a bachelor's from Biola University in La Mirada.