Edwards Beats on Q2
Tuesday, July 26, 2016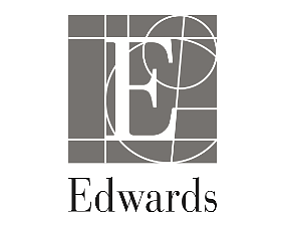 Irvine-based Edwards Lifesciences Corp. surpassed analysts' expectations on second-quarter revenue and profit and hiked its 2016 forecast in a report issued after markets closed today.
Shares in the heart valve maker were up about 6% in after-hours trading after closing 2% higher to a market value of some $23 billion.
Edwards said its profit came in at $126.6 million, up 12% from $112.7 million in 2015's second quarter. The company also posted an adjusted profit of $165.1 million based on a Business Journal extrapolation, beating analysts' forecast of $152.1 million.
Second-quarter revenue was up 23% to $759.3 million, compared with an average analyst forecast of $724.3 million. Second quarter transcatheter heart valve sales were up 49% to $418.6 million.
Edwards also boosted its 2016 guidance. The company said it now expects its sales to be at the high end of a previous forecast of $2.7 billion to $3 billion, compared to Wall Street forecasts of $2.89 billion.
The device maker could post a profit of $604.1 million to $625.8 million, based on a Business Journal extrapolation. Analysts are looking for Edwards to post a full-year profit of about $497.6 million.