Unemployment Up as Labor Force Grows
Friday, July 22, 2016
Share this article: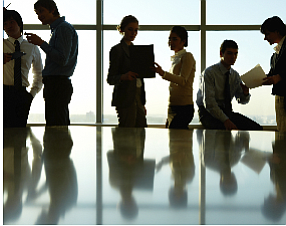 Orange County's unemployment rate was up to 4.4% in June from a revised 3.6% in May, much of the increase caused by 0.8% growth in the local labor force to 1.61 million.
About 12,000 more OC residents were searching for jobs in June, according to the state Employment Development Department.
The local jobless rate, which isn't seasonally adjusted, was down slightly from 4.5% a year earlier.
Local employers added 5,700 nonfarm jobs in June, up 3.2% year-over-year to 1,592,300. Employers added 49,400 jobs since June 2015.
Leisure and hospitality had the greatest month-over-month increase with 2,500 seasonal hires, up 1.2%, as the summer tourist season got under way. Accommodation and food services made up 70% of the new jobs, and the arts, entertainment and recreation subsector added another 700. The sector is up up 3.5% year-over-year.
Manufacturing added 1,500 jobs, up 1%, all by durable goods makers. Manufacturing jobs are up 0.2% for the past 12 months.
Professional and business services also hired 1,500, up 0.5% month-over-month and 4.1% year-over-year.
Financial activities added 1,300, up 1.1%. The sector is up 1% for the last 12 months.
Government had the greatest month-over-month job loss, with 1,600 cuts, down 1%. A seasonal loss of 2,000 jobs in local government, most of them in education, was partially offset by increases in state government jobs, up 300, and federal government, up 100. Government jobs, however, are up 1.3% in the past 12 months.

The construction industry lost 1,100 jobs, taking it down 1.1% for the month. But the sector is up 14% for the year.
California's unadjusted unemployment rate was 5.7%, up from 4.7% in May and down from 6.2% a year earlier. The unadjusted U.S. rate was 5.1%, versus 4.5% in May and 5.5% a year earlier.
The more widely reported seasonally adjusted numbers show California's jobless rate was 5.4% in June and the nationwide rate 4.9%.