PIMCO Names New CEO
Wednesday, July 20, 2016
Share this article: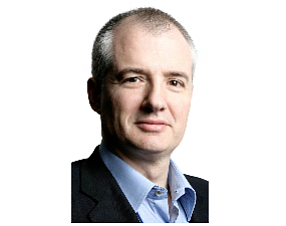 Pacific Investment Management Co. in Newport Beach named Emmanuel "Manny" Roman its chief executive, replacing Douglas Hodge, who will become a managing director and senior adviser to the company.
PIMCO is one of the world's largest bond fund managers.
Roman had been chief executive of Man Group Plc in London, one of the world's largest publicly traded alternative asset managers.
The global press characterized Roman as a "turnaround specialist," based on his work at Man Group.
A Wall Street Journal timeline shows Roman came to Man Group in 2010 when it bought GLG Partners, at the time a unit of Lehman Brothers, in the aftermath of the financial crisis that began in 2008.
Man Group wrote down half of the $1.6 billion purchase price in 2013 and named Roman chief executive; the company's growth since then has been credited to his strategy, which has included acquisitions.
PIMCO investors have withdrawn billions of dollars from its funds following the departure of co-founder Bill Gross in September 2014.
Gross joined Janus Capital Group in Newport Beach. He and PIMCO are currently involved in a lawsuit in which he has asked for $200 million in damages.
PIMCO, owned by German insurance company Allianz SE, has about $87 billion in its flagship Total Return bond fund and about $1.4 trillion total under management.
Man Group has about $80 billion in assets under management. It had revenue of $1.14 billion in 2015 and net income of $171 million.