Pharmacy School Steps Toward Accreditation
Monday, July 18, 2016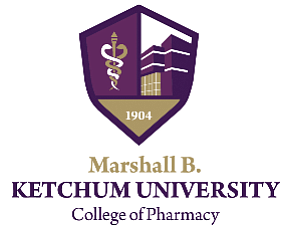 Fullerton-based Marshall B. Ketchum University's College of Pharmacy received precandidate status from the Accreditation Council for Pharmacy Education, authorizing the college's first doctoral students to start in the fall.
University President Kevin Alexander said it's also an important step toward full accreditation for the program.
Precandidate status is for early-stage programs that are expected to grow. The next step for Ketchum is to obtain candidate status, which it anticipates for next summer. Full accreditation can be granted only after the first class graduates.
Ketchum's College of Pharmacy and Chapman University's School of Pharmacy are the only two pharmacy schools in Orange County.
Chapman received approval in March from the Western Association of Schools and Colleges to offer doctorate degrees in Pharmaceutical Sciences. Its students will also start in the fall. The pharmacy school is at Chapman's health sciences campus in Irvine.
The University of California-Irvine has a department of pharmaceutical sciences and is in the process of creating a proposal for a school of pharmacy, said Director of Research Communications Tom Vasich.