Apparel Company Buys Firm
Monday, July 18, 2016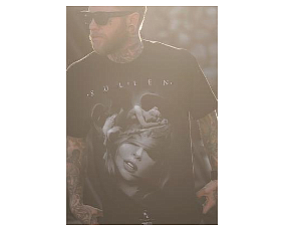 Contravisual Brands Group LLC acquired Los Alamitos-based Sullen Clothing Inc. on undisclosed terms.
Contravisual, which also owns the Society, Secret Artist, Psych Industries, American Fighter, Sinful, Xtreme Couture and Affliction apparel brands, moved Sullen's staff to its Seal Beach headquarters.
"Contravisual really shares our vision and drive on where we want to take Sullen Clothing next," Ryan Smith, who in 2001 co-founded the tattoo industry-inspired apparel brand with Jeremy Hanna, said in a statement. The duo "initiated discussions" with Contravisual earlier this year "after hearing the tragic news of their investor passing away."
"Their team has already taken so many duties off of our to-do list, giving Ryan more freedom to be creative, and me more freedom to create those events and relationships that got us where we are today," Hanna said.
The Business Journal estimated Sullen's latest employee count at 23.