Puri Interim Provost at CSUF
Monday, July 11, 2016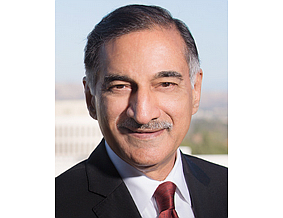 Anil Puri, dean of Cal State University-Fullerton's Mihaylo College of Business and Economics, has been named interim provost and vice president for academic affairs, effective July 25.
He will serve in the role while a national search for a permanent appointee is conducted, according to the university. An interim dean has not yet been named. It's too early to know if Puri will add his name to the search.
Puri will fill roles left vacant by José Cruz, who has been appointed president of Lehman College in New York. He held the provost and vice presidents posts at CSUF since December 2012.
Puri is Cal State Fullerton's longest-serving dean, heading the business college since June 1998. He has led a six-year, $50 million, capital campaign that included the construction of Steven G. Mihaylo Hall, along with the naming of the college, in honor of the Class of '69 business administration graduate.
He joined Cal State Fullerton in 1977 and has served as chair and professor of economics and as interim associate vice president for academic programs. Puri also was a member of the Academic Senate and the university's Strategic Planning Committee, helping to shape the campus strategic plan.
He's also the longtime director of the university's James and Jeanette Woods Center for Economic Analysis and Forecasting and has presented biannual economic forecasts for Orange County and the nation for more than 20 years.
Puri earned his doctorate and master's degree in economics from the University of Minnesota.