NextVR Raises $20M
Tuesday, July 5, 2016
Share this article: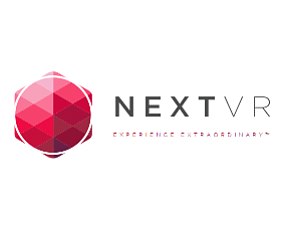 Laguna Beach-based virtual reality content maker NextVR Inc. has raised $20 million from CITIC Guoan Information Industry, a state-owned investment firm in China.
The cash deal was made through CITIC's Shanghai-based subsidiary Muyun Information Technology Investment, and secured a 2.27% stake in NextVR, which has been valued at about $800 million, according to regulatory documents filed in China.
CITIC acquired 3.9 million of Class B Preferred shares in the transaction.
The transaction was part of an $80 million Series B round that will include some 15.7 million shares, according to the regulatory filing.
NextVR, one of the most-watched companies in Orange County, is developing a VR content guide for consumers delivered through an app or Web portal that aims to become the go-to source for scheduling, calendars and events.
It recently signed a five-year deal with FOX Sports to broadcast live virtual reality content. The company late last year received $30.5 million in funding from a mix of finance, sports and entertainment backers.
NextVR Executive Chairman Brad Allen, a finance specialist and a partner in the digital arm of Corona del Mar-based venture capital firm Miramar Venture Partners, has deep connections in investment banking circles in Asia.
CITIC is ultimately a unit of Chinese state-owned CITIC Guoan Group, which controls a portfolio of investments in the TV, telecom, networking systems, software, advertising and sports sectors that generate annual revenue of more than $60 billion.
NextVR was founded in 2009 and has raised $55.5 million.