Montage Investor to Provide Up to $200M for Growth
Wednesday, January 27, 2016
Share this article: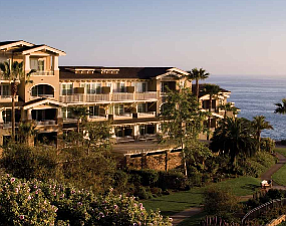 Montage Hotels & Resorts LLC in Irvine said a real estate fund affiliated with Ares Management LP in Los Angeles will buy up to 20% of the hospitality manager and, in addition, commit "up to $200 million" to acquire and develop properties which Montage would operate.
Montage runs resorts under the Montage name and urban "lifestyle" hotels under the Pendry name.
It manages five properties; owners and developers it works with are building resorts and hotels for both brands.
The first Pendry is scheduled to open in San Diego this year; Ares had already invested in that project.
Montage signed a deal in November to manage a $60 million hotel being built in Baltimore that could become a Pendry and it has been looking to operate one in downtown Los Angeles.
A long-planned Montage-run resort in Cabo San Lucas, Mexico, is also getting underway.
Founder and Chief Executive Alan Fuerstman owns the largest Montage stake; eBay founder Pierre Omidyar also is a partner in the company via his Ohana Real Estate Investors LLC. Ares will own the third largest chunk of the firm, news reports said.