Quiksilver Names Post BK Board
Tuesday, January 26, 2016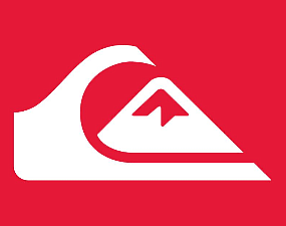 Huntington Beach-based Quiksilver Inc. selected a new board of directors to take over after bankruptcy proceedings end, according to documents filed with the U.S. Bankruptcy Court for the District of Delaware.
The new board will include current Chief Executive Pierre Agnes and three representatives designated by Los Angeles-based private equity firm Oaktree Capital Management LP: Matthew Wilson, David Tanner and Thomas Casarella.
Agnes, who joined the company in 1988, has been a member of Quiksilver's board of directors and served as its chief executive since March.
Casarella is a senior vice president of Oaktree's Global Principal Group. He served as deputy chief restructuring officer at the U.S. Department of the Treasury prior to joining Oaktree.
Tanner leads Oaktree's portfolio enhancement team, "a group of operating executives that specialize in partnering with portfolio companies to drive performance improvement, with particular expertise in driving turnarounds."
Wilson is a managing director and co-portfolio manager at Oaktree's Global Principal Group. He also leads Oaktree's investing efforts in the consumer sector, where he's responsible for sourcing, analyzing and executing transactions and monitoring portfolio companies in the food and beverage, retail-restaurant and consumer products sectors.
Quiksilver filed for bankruptcy protection for its U.S. subsidiaries on Sept. 9. It had about $848 million in total debt and will be able to shed about $590 million of it. Oaktree, which with Bank of America provided $175 million in debtor-in-possession financing to the apparel and footwear manufacturer, also owns a majority of Quiksilver's old debt and will exchange it for an equity stake in the reorganized company.
The post-bankruptcy value of Quiksilver's U.S.-based subsidiaries named as debtors in the filing is estimated at $221 million, including debt of approximately $325 million, according to court documents.
Its businesses in Europe and the Asia-Pacific region—more than 70 subsidiaries that weren't part of the bankruptcy filing—are valued at $110 million after $260 million in debt is deducted. Oaktree will also claim 35% equity interest in the operations, for a value of about $39 million.