St. Regis to Get Miraval Spa
Thursday, January 21, 2016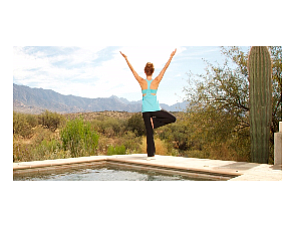 The St. Regis Monarch Beach Resort is set to get a Miraval Life in Balance Spa, according to a hotel trade journal.
The spa at St. Regis will be managed by both St. Regis management and Miraval Group, Hotel Business said. Plans call for 24 treatment rooms including couples suites and amenities that include yoga, a nail salon, and a café. Access looks to be through a social or spa membership.
Miraval Group is a joint venture between KSL Capital Partners LLC in Denver and an affiliate of Revolution LLC, which has offices in San Francisco and Washington, D.C.
KSL Capital bought the 400-room St. Regis in May 2014 for about $320 million and plans to finish an 18-month, roughly $30 million renovation of the rooms, restaurants, and other areas by May.
Revolution is the investment arm of Steve Case, cofounder of America Online, and Ted Leonsis, chief executive of Monumental Sports & Entertainment LLC, which owns professional sports teams in Washington D.C. in the NBA, NHL and WNBA.
The St. Regis spa appears to be the first step in a national expansion at upscale resorts of the Tucson, Ariz.-based Miraval Resort. A Miraval Group executive told the journal the spa could also rebrand existing spas.
"We're in active discussions with … owners and operators of four- and five-star properties," said Steve Rudnitsky, president and chief executive.