Habit Reports Unaudited Q4 Revenue
Monday, January 11, 2016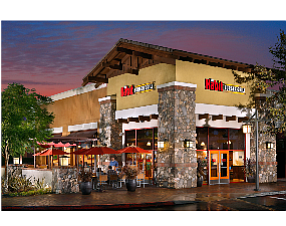 Shares in Irvine-based Habit Restaurants Inc. were up briefly in after-hours trading Monday to a market cap of about $601 million after the burger chain released preliminary fourth quarter revenue of $60.6 million.
The company's unaudited report showed a 25% increase year-over-year from the $48.4 million reported for the 13-week period ended Dec. 30, 2014, and comparable restaurant sales were up 3.3% over the same period.
Habit opened 13 restaurants during the quarter, including its first restaurants in Virginia and Idaho.
Habit plans to open 30 to 32 company-operated stores this year.