Taco Bell Parent's Chairman to Retire
Wednesday, January 6, 2016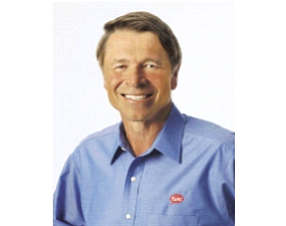 Yum Brands Inc. Chairman and former chief executive David Novak will retire in May.
Louisville-based Yum is the parent company of Irvine-based Taco Bell Corp.
Novak, 63, stepped down as chief executive in January 2015 when former Taco Bell Chief Executive Greg Creed took the helm of the parent company.
He's been with the company 29 years dating back to the mid-1980s when it was owned by Pepsico in Purchase N.Y.
Novak, as with many Taco Bell and Yum Brands senior executives, began his career in marketing—in his case at Pizza Hut. He was also chief operating officer there and chief executive of KFC in the U.S. Yum Brands also owns both of those chains.
He became president of Yum when it was spun off from Pepsico in 1997 and was promoted to chief executive in 1999. He added the chairman's title in 2000 and has been executive chairman since handing the reins to Creed.
Yum said it will name a new chairman from its board of directors; Creed is on the board.
Yum has about 41,000 locations in 125 countries, $13 billion in revenue, and a market cap of about $31 billion.