Franchisee Seeks Up to 20 Smoothie Sites
Wednesday, January 6, 2016
Share this article: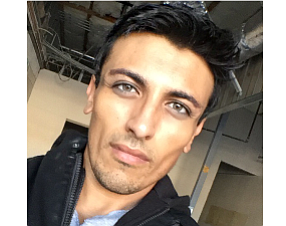 Newport Beach-based RanaKaran Investments LLC said it will franchise 10 to 20 locations of Atlanta-based Tropical Smoothie Café in Orange County over the next five years, plus 10 to 20 in San Diego County.
Eight are scheduled to open in Orange County this year, the first in January in Lake Forest.
It's the latest entrant to a restaurant niche jammed with juice and smoothie restaurants that include Nekter Juice Bar Inc. in Santa Ana, Juice It Up in Irvine, and Bowl of Heaven in Rancho Santa Margarita, along with outsiders, such as Jamba Juice, which is based in Emeryville.
Scottsdale, Ariz.-based fast food and juice chain Grabbagreen said in August that it would enter Orange County with 15 to 20 franchised locations as part of a wider plan for nearly 100 in Southern California.
New Tropical Smoothie franchisee RanaKaran "R.K." Sidhu acknowledged the competitive market but said few chains offer food—bowls, wraps, and salads—on the same scale as his chain will.
"About 50% of our revenue comes from the food and the other half from the smoothies," Sidhu said. "People are fed up with Subway and want a healthier option."
Sidhu's family owns and manages eight Hilton and Marriott hotels from an office in Las Vegas.
His initial agreement with Tropical Smoothie is for 10 locations in each of the two counties, though he plans to buy the rights to 10 more in each by the end of the year.
The franchise fee to open a Tropical Smoothie is $25,000 and $15,000 for each additional location. Royalty and marketing total 8% of gross sales.
Average unit revenue is $578,000, and it costs $166,000 to $414,000 to open each restaurant.
The chain has about 465 U.S. locations and said it plans to increase that to 800 in the next three years.