7 New Restaurants at Market Place
Wednesday, January 6, 2016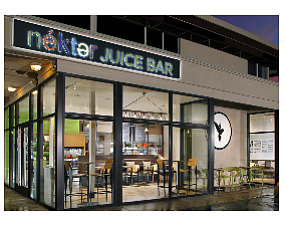 The Market Place in Tustin and Irvine has signed seven new restaurants to its lineup at the 165-acre shopping center.
"The dining collection at The Market Place continues to evolve and grow," Easther Liu, chief marketing officer for Irvine Company Retail Properties, said in a statement.
The additions on the Irvine side of the center will include the following:
• FROZEN Decadent Liquid Nitrogen Ice Cream, opening in May
• Texas de Brazil steakhouse, opening in April
• Hopdoddy Burger Bar, opening in May
• California Fish Grill opening in July
• Luna Grill, arriving in summer
Tustin additions will include:
• Snooze, an A.M. Eatery, set to open in spring
• Nekter Juice Bar, arriving in June
The shopping center posted $515.7 million in taxable sales during the 12-month period that ended June 30, up 21.6% year-over-year. Its other tenants include Best Buy, Target, REI, See's Candies, TAPS Fish Market & Brewery, Taco Rosa, G Burger, Bonefish Grill, Veggie Grill and Mizu Sushi Bar & Grill.