Carmakers' Year-End Numbers Mixed
Tuesday, January 5, 2016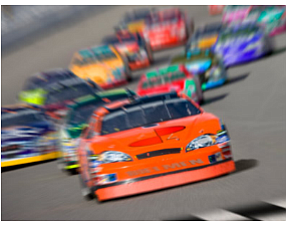 Orange County-based automakers were split on sales performance in December, even as most notched gains for the year, according to New Jersey-based market researcher Autodata Corp.
U.S. auto sales totaled 1.64 million cars and light trucks for the month, up 9% from December 2014.
Hyundai Motor America in Fountain Valley posted its best year ever with U.S. sales of 761,710 vehicles, a 5% increase. Its December sales were down 1.5% to 63,508 cars and CUVs.
Kia Motors America Inc. in Irvine also reported all-time best annual sales, with 625,818 vehicles sold—a 7.9% increase over 2014. December sales of 54,241 vehicles were up 19% over the same period last year, pushing Kia over the 600,000-unit mark for the first time in company history.
"Even without the benefit of a truck in our lineup, Kia began 2015 as one of Yahoo!'s 'hottest brands' and it only got better from there as we outperformed the record-setting industry and posted big gains in several passenger car and CUV segments," Kia Chief Operating Officer Michael Sprague said in a statement "With three all-new products scheduled to launch in 2016, we will continue challenging everything people think they know about this brand and our world-class products."
Mazda North American Operations in Irvine reported U.S. sales of 29,294 vehicles last month, an 18.1% increase over December 2014. The automaker's year-to-date sales added up to 319,184, up 4.4% over 2014 and its best since 1994.
Cypress-based Mitsubishi Motors North America Inc. sold 7,887 vehicles in December, up 20.5%. It sold 95,342 vehicles last year, a 22.8% uptick over 2014.
U.S. auto dealers sold 17.4 million vehicles in 2015, a 5.7% increase compared to 2014.