Peregrine Drops Trial; Shares Crash
Friday, February 26, 2016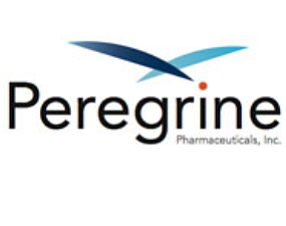 Shares of Tustin-based drug developer Peregrine Pharmaceuticals Inc. fell sharply today, a day after the company said it would discontinue a third-phase clinical trial.
Peregrine was down 62% to a market value of $95 million in midday trading.
The company said after markets closed on Thursday that it would discontinue an ongoing third-phase trial of its lead compound, bavituximab, in patients with previously treated lung cancer.
Peregrine said it decided to stop the trial after an independent data monitoring committee performed an analysis that showed that the therapy didn't show a sufficient improvement in patients' overall survival rates.