Pacifica Adds to Cambria Holdings
Thursday, February 25, 2016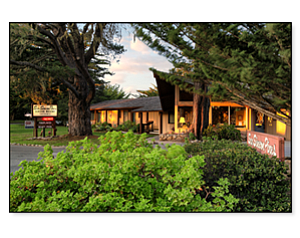 Irvine-based Pacifica Hotels bought the San Simeon Pines Seaside Resort, a 60-room hotel in Cambria, Calif.
The purchase price wasn't disclosed but industry sources peg the buy at about $11 million.
This is Pacifica's sixth hotel in the area and the second aging property in California it's bought recently.
Pacifica said earlier this month it bought the Milner, a 100-year-old downtown Los Angeles hotel. San Simeon Pines is 57 years old and sits on about nine acres.
"We believe there is a tremendous amount of upside in this large coastal property," said Pacifica Chief Executive Matt Marquis in a press release.
Pacifica has targeted "strategic asset acquisitions, full-property renovations ... transitioning branded properties to independent status [and] reinvesting in coastal boutique and lifestyle hotels," according to the release.
Pacifica's holdings in the area include the recently renovated Pelican Inn & Suites, FogCatcher Inn, Cambria Landing Inn & Suites, the Fireside Inn on Moonstone Beach, and El Colibri Hotel & Spa, which it bought in October.
The company is the hospitality arm of Santa Barbara real estate developer Invest West Financial Corp. It owns and runs 34 properties, most of them in California and many along the coast.