WD Deal for Stake by Chinese Investor Off
Tuesday, February 23, 2016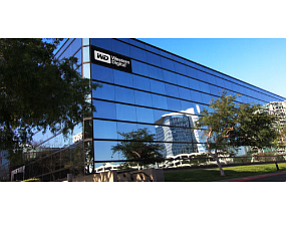 Irvine-based Western Digital Corp. said a unit of China-based Unisplendour Corp. Ltd. would not buy a 15% stake in the storage products maker for $3.8 billion after a U.S. government agency said the deal would undergo a formal review.
The subsidiary, Unis Union Information System Ltd., terminated the agreement, announced in September, after the Committee on Foreign Investment in the United States, an agency of the Treasury Department that reviews some foreign transactions involving U.S. companies, said it would look at the deal.
The termination doesn't end the Western Digital and Unisplendour joint venture in China announced in October, in which Unisplendour will hold a 51% stake, and neither company incurs break-up fees as a result of the termination, but the move triggers changes in Western Digital's proposed purchase of Milpitas-based competitor SanDisk Corp.
The value of the deal, originally set at $19 billion in cash and stock, falls 9% based on Monday's closing prices of Western Digital and SanDisk: The deal's value dropped from about $85.91 a share for SanDisk to $78.50 a share, a news report said.
Alken Asset Management in London, which owns 2.2% of Western Digital, yesterday said it plans to vote against the merger.
Western Digital shares were down about 10% in trading Tuesday morning to a $10 billion market cap. SanDisk was down about 2.5% to a market cap of about $13.3 billion.