Masimo Q4 Profits, Revenues Up
Originally published February 23, 2016 at 2:48 p.m., updated February 24, 2016 at 4 p.m.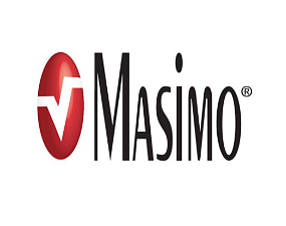 Irvine-based patient monitor maker Masimo Corp. today reported financial results.
Masimo posted an adjusted profit from continuing operations of $21.1 million in the three months ended Jan. 2, up slightly from Wall Street's forecast of $20.6 million.
Revenue was up 3% to $167.3 million, above analysts' consensus of $164.3 million.
Masimo issued 2016 guidance that calls for a profit of $92.1 million, ahead of consensus estimates of $88.9 million. The company said it sees revenue coming in at $670 million, compared to Wall Street projections of $666.2 million.
The device maker reported its financial results after market closed today. Shares were largely unchanged at a $1.8 billion market cap.