Del Taco to Enter Pennsylvania
Tuesday, February 23, 2016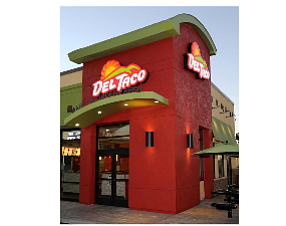 Lake Forest-based Del Taco Restaurants Inc. plans to enter a new market in 2018 with the first of six franchised stores in Pennsylvania.
Pennsylvania-based franchise group GK Enterprises will open the six restaurants by 2022 in Northampton, Lehigh, and Bucks counties. The group also franchises Dunkin' Donuts locations in the state.
Del Taco currently has about 550 restaurants in 16 states and is the second leading Mexican quick service restaurant chain in the U.S.
Shares in Del Taco closed Monday up about 2.7% to $10.63 and a $412 million market cap.