WD Investor Opposes $19B SanDisk Buy
Monday, February 22, 2016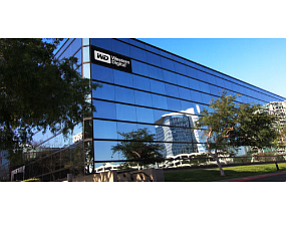 One of Western Digital Corp.'s largest investors plans to vote against its $19 billion takeover of Milpitas-based SanDisk Corp. at a special shareholders meeting next month.
Alken Asset Management in London, which owns about 2.2% of the Irvine-based storage products maker, said "the price has proven to be simply too high," in a letter sent today to WD's board. The investment manager cited changes in SanDisk's markets and business, as well as larger capital market factors, for its decision.
The blockbuster $19 billion cash-and-stock transaction represented a 15% premium on SanDisk's shares before the acquisition was announced Oct. 21, and would create one of the most diversified storage product makers in the world, with combined revenue of about $19.7 billion.
SanDisk's share price through Friday was trading between 12% and 20% less than what its shareholders would receive at the close of the deal, while WD's share price has dipped 40% since announcing the deal, Alken said.
"We have concluded that the acquisition of SanDisk on the terms contained in the merger agreement is not in the best interests of Western Digital or its shareholders," the letter stated.
The special shareholders meeting is scheduled for March 15. If shareholders reject the deal, WD faces a $185 million termination fee.
WD's shares are up 2.8% in midday trading to a market value of about $10.6 billion. SanDisk shares are down nearly 2.8% to a market cap of $13.5 billion.