Mirman Group Will Wait on Freedom Bid
Friday, February 12, 2016
Share this article: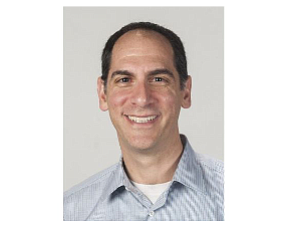 An investment group led by Freedom Communication Inc. Chief Executive Richard Mirman will not submit the initial or "stalking horse" bid for the company's assets by today's deadline.
"We believe our interests are better served in letting the auction determine a fair price, rather than prematurely anticipating the 'right' price," Mirman said in a Thursday letter to employees. "Our decision to wait does not reflect any change in our desire to pursue the assets of the company, nor in our enthusiasm to actively participate in the bidding process. We continue to be optimistic about the prospect of winning the auction."
The decision leaves MediaNews Group in Denver and Chicago-based Tribune Publishing Co.—owner of the Los Angeles Times and San Diego Union-Tribune—as potential stalking horse bidders.
Mirman, in an affidavit filed with the U.S. Bankruptcy Court Central District of California, stated "based on discussions with the debtors' advisors and initial input from interested bidders, I believe that it is reasonably likely that the debtors' assets will generate a starting bid of approximately $40 million."
The Santa Ana-based publisher of the Orange County Register and the Press-Enterprise in Riverside filed for Chapter 11 bankruptcy on Nov. 1, and said Mirman and Chairman Eric Spitz would join Santa Ana real estate developer Mike Harrah in trying to buy the media company in the auction sale scheduled for March 16.
Mirman said Freedom is "off to a strong start."
"January revenues exceed plan by nearly 9% and exceed last year's levels by nearly 2%," he wrote.
He also warned Freedom's workforce of about 1,000 that everyone will receive notices stating their jobs might be terminated in the next 60 days, but that "does not imply immediate layoffs."
The company recently asked the bankruptcy court to approve its Key Employee Incentive Plan and Employee Severance Plan under which most workers would get two-week severance packages if layoffs occur.