Time Inc. Buys Irvine Ad Tech Firm
Thursday, February 11, 2016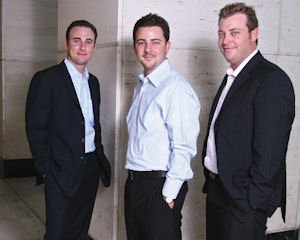 Irvine-based advertising technology company Viant Inc. was bought by Time Inc. in New York on undisclosed terms.
Viant's operating divisions include Specific Media LLC, Vindico, Myspace and Xumo.
Time's Chairman and Chief Executive Joe Ripp said Viant's technology will boost the media company's "ability to more effectively target consumers."
Viant Advertising Cloud says it provides marketers with access to 1.2 billion consumer profiles and information that matches a client's customer lists with "first-party register data"— information individuals give directly to businesses including when they log-in to a social media account like Myspace.
The platform also lets clients who use it send personalized ad messages to individual customers across digital formats and devices. The analytics aspect of the platform then provides information on whether recipients bought the advertised product and how much money they spent online or in-store.
"The combination of Time Inc. and Viant is all about the marriage of first party data and premium content," said Viant's Chief Executive Tim Vanderhook.