Southwest Gets Long Beach Capacity
Thursday, February 11, 2016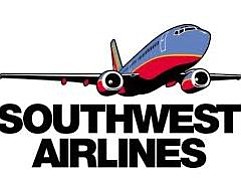 Southwest Airlines can add up to four flights at Long Beach Airport under an allocation the facility made this week.
Southwest doesn't currently fly from Long Beach; it's the largest airline by passenger count at John Wayne Airport with about 4.5 million out of JWA's 2015 total of 10.2 million passengers, and flies from other Southern California airports as well.
Nine commercial slots opened up at Long Beach in December after an annual test showed the airport was below its noise ordinance limits.
Two airlines that currently fly out of Long Beach—JetBlue Airways and Delta Air Lines—can add up to three and two flights, respectively, under their allocations.
Southwest and JetBlue had each requested all nine; Delta asked for the two it received.
Airlines have 90 days from the allocation to start selling flights and 180 days from the allocation to begin flying.