Advantage Adds President
Thursday, February 11, 2016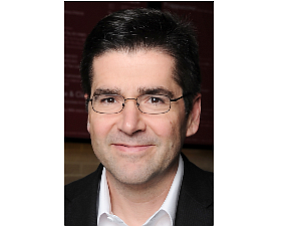 Advantage Solutions named Jeff Hansberry its president and chief commercial officer, a new position, effective March 21.
Hansberry most recently served as president of Starbucks' Evolution Fresh division. He reports to Advantage Chief Executive Tanya Domier and will oversee the company's presidents of sales, marketing, and foodservice.
"Advantage is at a key moment in our history having grown from a sales and marketing agency into an international business solutions provider with over 45,000 associates," Domier said in a statement. "We sought a proven strategic thinker in consumer products, entrenched in the customer service mindset and with experience leading a workforce the size and scale of ours. I couldn't be more excited about finding all of this in Jeff."
Hansberry was also vice president and general manager for E&J Gallo Winery in Modesto, and spent 17 years at Cincinnati, Ohio-based Procter & Gamble Co. both in the U.S. and abroad.
Advantage is owned by private equity firms Leonard Green & Partners LP and CVC Capital Partners; it had about $2 billion in revenue in 2015.