Activision Shares Down on Miss
Thursday, February 11, 2016
Share this article: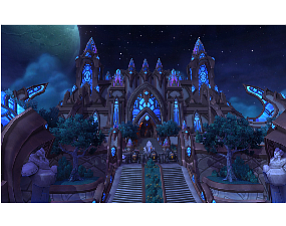 Shares in Activision Blizzard Inc. fell after it reported results that missed analyst forecasts for revenue and earnings.
The game developer said quarterly revenue declined 15% and net income fell 30% compared with the same period last year; annual net revenue was up 5% and net income grew about 7% year-over-year.
Shares were down 10% in recent trading to a market cap of $20 billion.
Activision's Blizzard Entertainment Inc. unit is in Irvine; the parent company is in Santa Monica.
Blizzard is known for its World of Warcraft gaming franchise. It said in November it would stop reporting subscriber numbers for the game as part of Activision's quarterly numbers.
Subscribers at that time totaled about 5.5 million, down 100,000 for that quarter.
Subscriber totals often grow when a game introduces an expansion pack; World of Warcraft expects to launch an expansion called Legion this summer, after the release of the film "Warcraft," based on the game.