New Faces on Visit Anaheim Board
Wednesday, February 10, 2016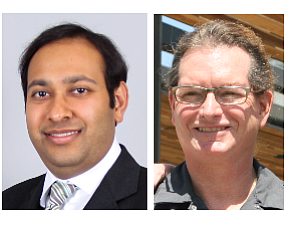 Visit Anaheim named two new directors and a new board chairman.
The new board members are Ajesh Patel, chief executive of Prospera Hotels in Orange; and Greg Gerovac, who owns Anaheim Brewery.
John Kalinski, general manager of the Anaheim Marriott, is the new board chairman.
The destination marketer's board includes 10 members from the largest hotels in Anaheim and Garden Grove as measured by tourism improvement district fees; three from city staff; and 10 chosen by Visit Anaheim's 800 or so members, according to Jay Burress, president and chief executive of Visit Anaheim.
Patel joins the board based on two hotels Prospera is adding to its portfolio—an increase that will put the company among the top 10 paying tourism district fees. Gerovac was elected by the membership, joining restaurant executive Chris Snyder of Taps Fish House and The Catch restaurants, as food-focused board members.
"It's great to see the restaurant community grow their voice," Burress said.
Kalinski takes on chairmanship duties from Shaun Robinson, general manager at Hilton Irvine, who remains on the board.