Big Job Cuts at Broadcom
Wednesday, February 10, 2016
Share this article: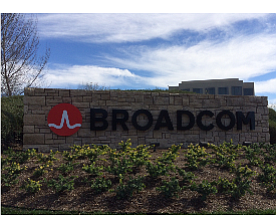 San Jose-based Broadcom Ltd. will slash nearly 700 employees in Irvine as part of a nationwide cost-cutting plan under Chief Executive Hock Tan.
Irvine is so far bearing the brunt of layoffs following Avago Technologies Ltd.'s $37 billion buy of Broadcom Corp., which closed last week.
The local operation at University Research Park will shed about 29% of its workforce, according to filings with the California Employment Development Department.
The chipmaker, now known as Broadcom Ltd., will cut another 180 employees in San Jose, Santa Clara and Sunnyvale, according to the agency.
The Business Journal earlier this week reported that Tan, who has been lauded on Wall Street for trimming acquired companies and unloading noncore business lines in an ongoing roll-up strategy, cleared out nearly the entire management team at Broadcom Corp. after the sale closed.
The disclosures surfaced in regulatory filings related to recent stock sales and indicated that eight top executives lost their jobs and were listed as "former" employees.
The cuts in Irvine and elsewhere had long been expected since the companies announced the sale in May, which created the third largest chipmaker in the world with some $15 billion in annual sales.
Broadcom entered 2016 as OC's 34th largest employer, with 2,400 local workers, according to Business Journal research. The company specializes in communication chips—which power Bluetooth, Wi-Fi, near-field communication and RF radio applications in some of the world's most popular electronics made by the likes of Apple, Samsung and HTC. It also has strong business lines in broadband, set-top boxes, and data center and networking connectivity.
Broadcom shares are down less than 1% in afterhours trading to a market value of about $33 billion.
The Business Journal first reported in November that widespread job cuts were imminent at Broadcom's Irvine headquarters and elsewhere.