OC Weekly Sold
Monday, February 8, 2016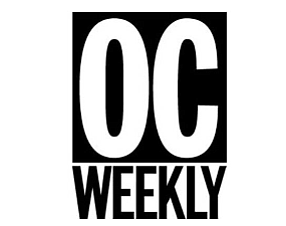 Duncan McIntosh Co. Inc. in Irvine has purchased OC Weekly from Denver-based Voice Media Group Inc. for an undisclosed sum.
The free alternative weekly paper, with distribution of 45,000, had been on the sales block since early 2015, when its parent company hired Santa Fe, N.M.-based Dirks, Van Essen & Murray to "explore new strategies for its publishing assets."
Duncan McIntosh Co., founded in 1979, publishes Boating World Magazine, The Log Newspaper, Sea Magazine and journalism trade publication Editor & Publisher. It has established OC Weekly News Inc. to operate the new addition to its lineup.
"Purchasing the OC Weekly brings us full-circle," President Duncan McIntosh said in a statement. "We started with a weekly newspaper in Newport Beach. We're very excited to be taking over a publishing icon in Orange County with such a great staff and a major presence online."
Stern Publishing Inc. which also owned LA Weekly and Village Voice in New York at the time, started OC Weekly in 1995. Stern's roster of publications was sold in 2000 to Weiss, Peck & Greer, which renamed the group Village Voice Media Holdings LLC. A number of executives formed a new holding company, Voice Media Group Inc., in 2013, taking ownership of OC Weekly and a dozen or so other weekly newspapers.
OC Weekly moved its office to TechSpace Costa Mesa at 3420 Bristol Street in October, a shift of about two miles that came after its lease for a larger space on Red Hill Avenue expired.