Newspaper Takes Over Rival
Monday, February 8, 2016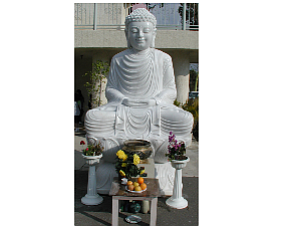 Nguoi Viet Daily News Inc. in Garden Grove, publisher of Nguoi Viet Daily News, has taken over assets of competitor The Little Saigon News Inc., according to documents filed with the U.S. Bankruptcy Court for the Central District of California in Santa Ana.
The acquisition was part of the Little Saigon News Chapter 11 bankruptcy reorganization plan, under which Nguoi Viet's equity stake will count as $2.3 million repayment toward a $4.5 million judgment it was awarded in a defamation lawsuit against the Little Saigon News in 2014.
Garden Grove-based Little Saigon News, founded by Brigitte Huynh, is a 70,000-circulation weekly Vietnamese-language newspaper distributed in 17 states that employs about a dozen workers. Some 95% of its $2.7 million revenue in 2014 came from advertising clients, mostly retailers and service providers in Vietnamese-American communities. Court documents estimate its revenue last year was estimated at $1.9 million.
Huynh published an article in July 2012 asserting that Nguoi Viet Daily News, Nguoi Viet's Chief Executive Dat Huy Phan and the publication's sales manager, Vinh Hoang were "unqualified, incompetent and unethical and that Phan was a communist agent operating the newspaper on behalf of the communist government of Vietnam," according to the court documents.
The parties filed a defamation suit against Little Saigon News and Huynh in Orange County Superior Court and won. The court on April 6 ordered the publication and Huynh to surrender their assets to satisfy a $2.5 million judgment in favor of Nguoi Viet, $700,000 for Phan, and $1.3 million awarded to Hoang. Huynh and Little Saigon News on April 13 filed for bankruptcy protection.
Publisher Nguoi Viet, as creditor, filed a proposed plan of reorganization that was approved by the bankruptcy court on Feb. 3. It will own 90% of Little Saigon News, according to the plan, with the remaining 10% going to Hoang.
Dat Huy Phan was named the publication's new chief executive and president.
Nguoi Viet employs 48 and has an average daily circulation of 13,700. It also creates content for www.nguoiviettv.com, and publishes four weeklies, Nguoi Viet North-East, Nguoi Viet Houston, Nguoi Viet San Francisco and Nguoi Viet Utah.