OC, Anaheim Visitor Tally Up
Tuesday, February 2, 2016
Share this article: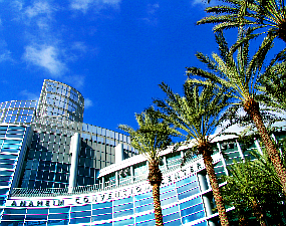 Visitor counts rose countywide and in Anaheim in 2015.
Destination marketing group Visit Anaheim said preliminary numbers show about 47.3 million people visited Orange County last year, up 2% from 2014's 46.1 million, and tourism spending was up 6% to more than $11 billion.
Anaheim got nearly half the visitors, or more than 22 million—a 3.5% increase year-over-year. OC's largest city by population also got more than half of the spending—$7 billion, up 8% from 2014.
Tourists "are coming to our destination in droves," said Visit Anaheim Chief Executive Jay Burress in a press release. "Massive development happening all around the city has positioned us to welcome even more" in the future, citing hotels opening and in development, along with "family-friendly activities."
The biggest gain was from international visitors, Visit Anaheim said. International visitors totaled about 4 million countywide, for a 5.5% gain, and more than 2.5 million in Anaheim last year, a 6.6% gain.

Visit Anaheim helps market Anaheim and Garden Grove to visitors.