JWA September Traffic Up
Tuesday, December 27, 2016
Share this article: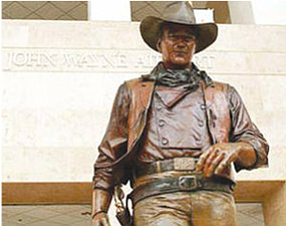 John Wayne Airport moved about 867,000 passengers in September, up 5% over September 2015, when about 824,000 passed through its gates.
The airport processed about 12,000 flights, up 8% year-over-year.
Year-to-date totals also were up.
International passengers totaled about 22,600, an increase of 25% year-over-year. There were about 160 international flights—up 31%.
JWA had 7.4 million passengers through the first 9 months of the year, up about 5%. It processed almost 97,000 flights—up 12% year-over-year.
The year-to-date totaled include about 209,000 international passengers on 1,500 flights—up 27% and 40%, respectively, through the same period in 2015.
International travel from John Wayne likely will decline in the first half of 2017 when Southwest Airlines ends service to Mexico City on Jan. 4 and to Puerto Vallarta on April 25.
The three busiest airlines in September by passenger totals were Southwest Airlines, with about 384,000; American Airlines, with about 135,000; and United Airlines, with about 115,000.