Kawaski, Citi to Offer Credit
Thursday, December 22, 2016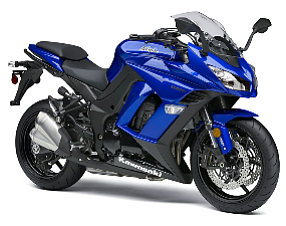 Foothill Ranch-based Kawasaki Motors Corp. U.S.A. has arranged for Citi Retail Services to offer consumer financing via Kawasaki-branded credit cards at motorcycle manufacturer's 1,100 authorized dealers.
Citi Retail, a division of Citigroup Inc. in New York, provides private-label credit card programs and financing to a roster of 90 clients that includes Best Buy, ExxonMobil, Macy's, Sears, Shell and Home Depot.
"This new revolving credit program offers Kawasaki dealers multiple options for financing customers on all Kawasaki power sports products, accessories and apparel," Kawasaki Senior Vice President for Sales Operations Bill Jenkins said in a statement. "We are confident that with the combined strengths of Kawasaki's industry leading products and Citi's vast consumer retail finance expertise, our dealers will experience retail success."
The financing services begin on Feb. 1
Kawasaki Motors markets and distributes motorcycles, all-terrain vehicles, jet skis and side-by-side utility vehicles that are manufactured at its plant in Lincoln, Neb. It's a subsidiary of Kawasaki Heavy Industries Ltd. in Japan, which manufactures transportation equipment and industrial goods, including ships, hydraulic equipment, jet and gasoline engines, and industrial robots and has a market value of about $5.39 billion.