Hyundai CEO Out
Thursday, December 22, 2016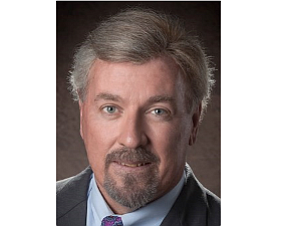 Hyundai Motor America Inc. has parted ways with Chief Executive Dave Zuchowski, who led the Fountain Valley-based automaker for the past three years.
Hyundai named General Counsel W. Gerald Flannery interim president and chief executive while a search for a permanent hire proceeds.
Flannery will retain his duties as Hyundai's chief legal and safety officer.
"We appreciate Dave's decade of service to Hyundai, especially his leadership as president and CEO, which has made us a stronger organization," he said in a statement. "I look forward to working closely with our dealers, affiliates, senior management and our talented and hard-working employees across the country to realize Hyundai's full potential."
Zuchowski could not be reached for comment.
Flannery joined Hyundai in 1987. Prior to that he served as senior attorney in the Office of the General Counsel at Ford Motor Co.
Hyundai hired Zuchowski in 2007 as vice president of sales, and promoted him to executive vice president of national sales in 2010. Zuchowski in January 2014 replaced then-chief executive John Krafcik, who is now chief executive of Waymo, a self-driving car division of Google parent Alphabet Inc. in Mountain View.
Hyundai sold 61,201 vehicles in November, a 1.98% increase over a year earlier. Sales for the U.S. unit of South Korea-based Hyundai Motor Co. are up 1.3% year to date, at 707,485 vehicles.