Consultancy Names CEO
Tuesday, December 20, 2016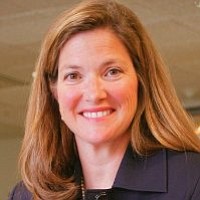 Resources Connection, Inc. in Irvine named Kate W. Duchene president and chief executive, effective Dec. 19
Duchene has been interim chief executive since Oct. 5, when Anthony Cherbak retired due to health considerations.
The business consultancy's board unanimously agreed to promote Duchene after recognizing her "strong performance" in the interim role, said A. Robert Pisano, a board member.
She "brings the leadership, integrity and innovative thinking necessary for the company's continued success and growth," he said.
Duchene has served as the company's chief legal officer, executive vice president of human resources, and secretary, and has worked there for 16 years.
Resources Connection Inc. is the No. 2 management consultant in Orange County. It has more than 1,800 clients and employs 3,300 companywide and 231 locally. Its work involves change management, supply chain management, restructuring, legal work, and corporate governance.