Unemployment Falls on Holiday Hires
Friday, December 16, 2016
Share this article: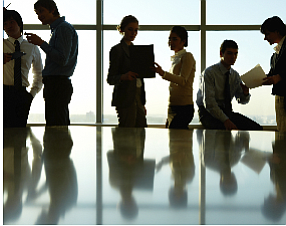 Orange County's unemployment rate fell to 3.7% in November from a revised 4.1% in October.
The jobless rate, which isn't seasonally adjusted, was down from an estimated 4.3% rate a year earlier, according to the state Employment Development Department.
Local employers added 9,200 nonfarm jobs for about 1.62 million. Many of the new hires were seasonal gains in the retail sector.
Trade, transportation and utilities gained 6,700 jobs, up 2.5% month-over month. Retail trade added 6,200 positions, up 4.1%. Transportation, warehousing and utilities gained 400, up 1.4%, and wholesale trade added 100 positions, up 0.1%.
Professional and business services hired 2,200, up 0.7%. Administrative and support services, which includes temporary search firms, added 2,500, up 1.8%. Scientific and technical services shed 500, down 0.4%, with management of companies and enterprises hiring 200, up 0.7%.
The construction sector lost the most jobs—2,100—down 2%.
California's unadjusted unemployment rate was 5%, down from 5.3% in October and from 5.9% a year earlier. The unadjusted U.S. rate was 4.4%, down from 4.7% in October and 4.8% a year earlier.
The more widely reported seasonally adjusted numbers put California's jobless rate at 5.3% in November and the nationwide rate at 4.6%.