Chapman: OC's Job Growth Slowing
Friday, December 16, 2016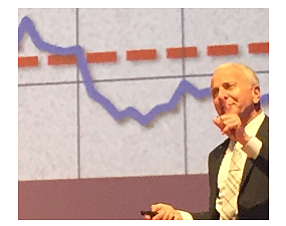 A report released by Chapman University on Thursday said Orange County's job growth is slowing along with the rest of the state, though the local rate will still exceed California's next year.
Chapman's A. Gary Anderson Center for Economic Research forecasts OC job growth of 2.7% next year to about 1.62 million jobs, compared with a 2.8% growth rate in 2016. It said statewide jobs will grow 2.1% next year to 16.8 million; jobs statewide grew 2.5% in 2016.
The local construction and services sectors will lead most of OC's growth, the report said, "but the forecast increase of 6.0 percent (for the construction sector) is lower than the 2016 growth rate of 12.7 percent."
The report also said OC's income growth has slowed. Personal per capita income grew 16.1% to $57,700 in the five years ended last year. Statewide personal per capita income grew 25.2% to $54,100 in the same period.
National numbers project a 2.4% GDP growth rate for the U.S. economy next year, the research center said.