JetSuiteX Adds Santa Monica
Wednesday, December 14, 2016
Share this article: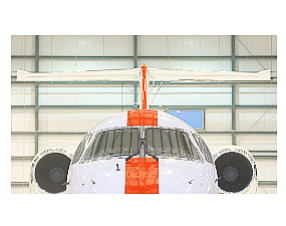 JetSuiteX in Irvine plans in February to begin offering public charter flights from Santa Monica Airport.
The company began scheduled, public charter flights from Hollywood Burbank Airport in April and from McClellan–Palomar Airport in Carlsbad in October.
It plans to add scheduled charter flights from John Wayne Airport in January.
JetSuiteX is owned by JetSuite, a charter airline based across the street from JWA; JetSuite already flies charters out of Santa Monica.
JetSuite recently received a minority investment from JetBlue Airways Corp. in Long Island City, N.Y., in part to help expand JetSuiteX.
JetSuiteX service also includes Mineta San Jose International Airport in San Jose, Mammoth Yosemite Airport in Mammoth Lakes, and McCarran International Airport in Las Vegas.