Taco Bell to Grow in Spain
Tuesday, December 13, 2016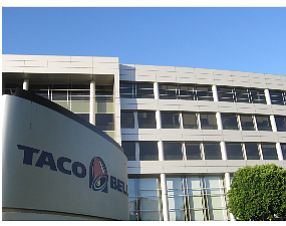 Taco Bell Corp. in Irvine plans to more than double its restaurants in Spain with 45 new units in three to five years through its franchisee Casual Brands Group in Madrid.
Casual Brands owns and runs about 30 units in the country as the fast food company's only outside operator.
The two companies have been accelerating growth in Spain of late.
The first Taco Bell opened at a naval base in 2004; the first one by Casual Brands and open to the public came in 2008. The brand's presence grew slowly until the last two years, when it added more than a dozen locations.
Taco Bell has some 330 restaurants in 26 foreign markets; it has said it wants to grow that to 1,000 by 2022.
The chain systemwide has more than 7,000 locations, more than $9 billion in sales, and is the largest locally based restaurant chain.