Pacific Premier Buys in Central Coast
Tuesday, December 13, 2016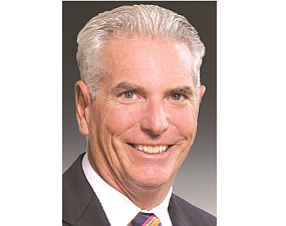 Pacific Premier Bancorp Inc. in Irvine will acquire Heritage Oaks Bancorp in Paso Robles in an equity deal for about $405.6 million.
The acquisition is expected to close in the second quarter of 2017.
Pacific Premier said the acquisition will increase its total assets to approximately $6 billion on a pro forma basis.
Heritage Oaks had $2 billion in assets, $1.3 billion in gross loans and $1.6 billion in total deposits at end of September. It has 12 branches in San Luis Obispo County and Santa Barbara County and a loan production office located in Ventura County.
Heritage Oaks is the largest bank in the Central Coast, according to Steve Gardner, chairman and chief executive of Pacific Premier.
The deal marks "our entrance into the California Central Coast market (and) will strengthen the Pacific Premier franchise and provide us with improved growth opportunities, greater earnings power, and meaningful operational scale," Gardner said in a statement.
Three Heritage Oaks directors—Heritage Oaks President and Chief Executive Simone Lagomarsino, Chairman Michael Morris and Vice Chairman Michael Pfau—are expected to join Pacific Premier's board. Pacific Premier plans to retain Heritage Oaks' relationship bankers and key members of its leadership team, the bank said.
Bank adviser Carpenter and Co. in Irvine owns about 17% of Heritage Oaks, which is a public company listed on the NASDAQ, and has a member on the board.
Carpenter and Co. will own about 5% of Pacific Premiere's stock after the deal closes, Gardner said but will have no seat on the board.
Pacific Premier was the third largest bank based in Orange County with $3.8 billion in assets prior to the acquisition. It employs 230 locally at five branches.