Galardi Gets Senior Slot
Tuesday, December 13, 2016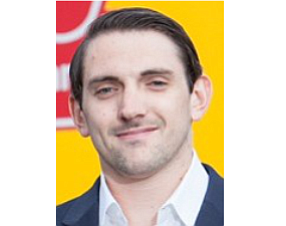 Wienerschnitzel in Irvine named J.R. Galardi executive vice president of the fast food hot dog chain.
Galardi is the son of the late John Galardi, who founded Wienerschnitzel, and Cindy Galardi Culpepper, who is chief executive.
J.R. Galardi's previous roles with the company included work in branding, administration, and expanding its digital marketing, sports and event sponsorship, and philanthropy.
His new position oversees marketing, operations, business development and community relations.
Wienerschnitzel has 325 locations in 10 states, with 30 of them in Orange County.
Systemwide sales were about $241 million last year, good for No. 12 on the Business Journal's list of OC-based restaurant chains.
Galardi Group Inc., also in Irvine, owns Wienerschnitzel.