CKE Chief Might Head Labor Dept.
Thursday, December 8, 2016
Share this article: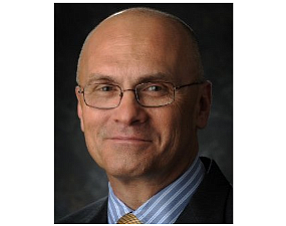 Andrew Puzder, chief executive of CKE Restaurant Holdings Inc., is expected to be nominated by President-elect Donald Trump to lead the Labor Department, news reports said.
CKE is the privately held parent company of Carl's Jr. Restaurants LLC, founded in Anaheim by the late Carl Karcher and now based in Carpinteria. CKE also owns Hardee's Restaurants LLC in St. Louis.
The parent company said earlier this year it would consolidate the two companies' headquarters in Nashville early next year.
Puzder also ran CKE when it was based in Anaheim. He's been known in recent years as a vocal critic of restaurant industry regulation and is expected to lead a rollback of such rules if confirmed.
Recent state and federal government activity related to restaurants have involved the minimum wage, overtime rules, labor union initiatives, and changes to health care and insurance under the Affordable Care Act.