Toshiaki Ogasawara Dies
Monday, December 5, 2016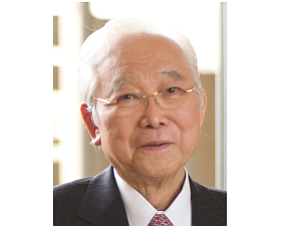 Manufacturing magnate, Pelican Hill resident and OC's Wealthiest list member Toshiaki Ogasawara died Nov. 30 in Newport Beach at age 85.
Ogasawara founded Tokyo-based industrial parts maker Nifco Inc. in 1967; it had $2.6 billion in net sales and $176 million in net income last year. Nifco is the parent of English-language newspaper the Japan Times.
Ogaswara bought a $19 million residence in Pelican Hill about five years ago and has been a regular on the Business Journal's OC Wealthiest in recent years; we estimated his wealth for the 2016 ranking at about $350 million.
He has in recent years remained as chairman of Simmons Co. Ltd, which in Asia sells mattresses made by Atlanta-based Simmons Bedding Co. LLC, but stepped down from roles at Nifco and the newspaper in the last year.
Ogasawara also developed real estate in Australia.
He was a trustee at the University of Southern California, started a science and engineering foundation, and backed the Los Angeles Philharmonic.